The Hong Kong-Canada Business Association - Winnipeg Section, invites you to our 2020 Chinese New Year celebration.
This will be an evening filled with savory Chinese cuisines, traditional Chinese entertainment, Chinese & Live Auctions.
Enjoy this wonderful networking opportunity with our HKCBA Directors, Members and Supporters!
See why HKCBA in Winnipeg is a preferred Connector to Hong Kong and throughout Asia.
For all purchasers (Front Row, Regular Table and Individual Tickets) we will be in contact shortly after purchase, to assist with you identifying your table guests so that they are appropriately seated on the evening of the Gala. This applies to Individual Tickets as well. Each Table has a seating capacity of 10 guests.
Lastly, please be advised that the cut-off for sales is early in the New Year. This Gala is a sell out every year, so please buy your tickets/tables early so that you and your guests are not disappointed.
We are also offering HKCBA Corporate Membership to those people/organizations which purchase a Front Row Table - Sponsorship at our Chinese New Years Gala!
In addition to the previous offer, we will offer a HKCBA Individual Membership for those buying a complete regular table of 10 seats.
In both cases we will contact you directly after the conclusion of the sale to renew or formalize your membership.
All purchasers of Front Row Tables will have their proceeds donated directly to the U of W-HKCBA Scholarship.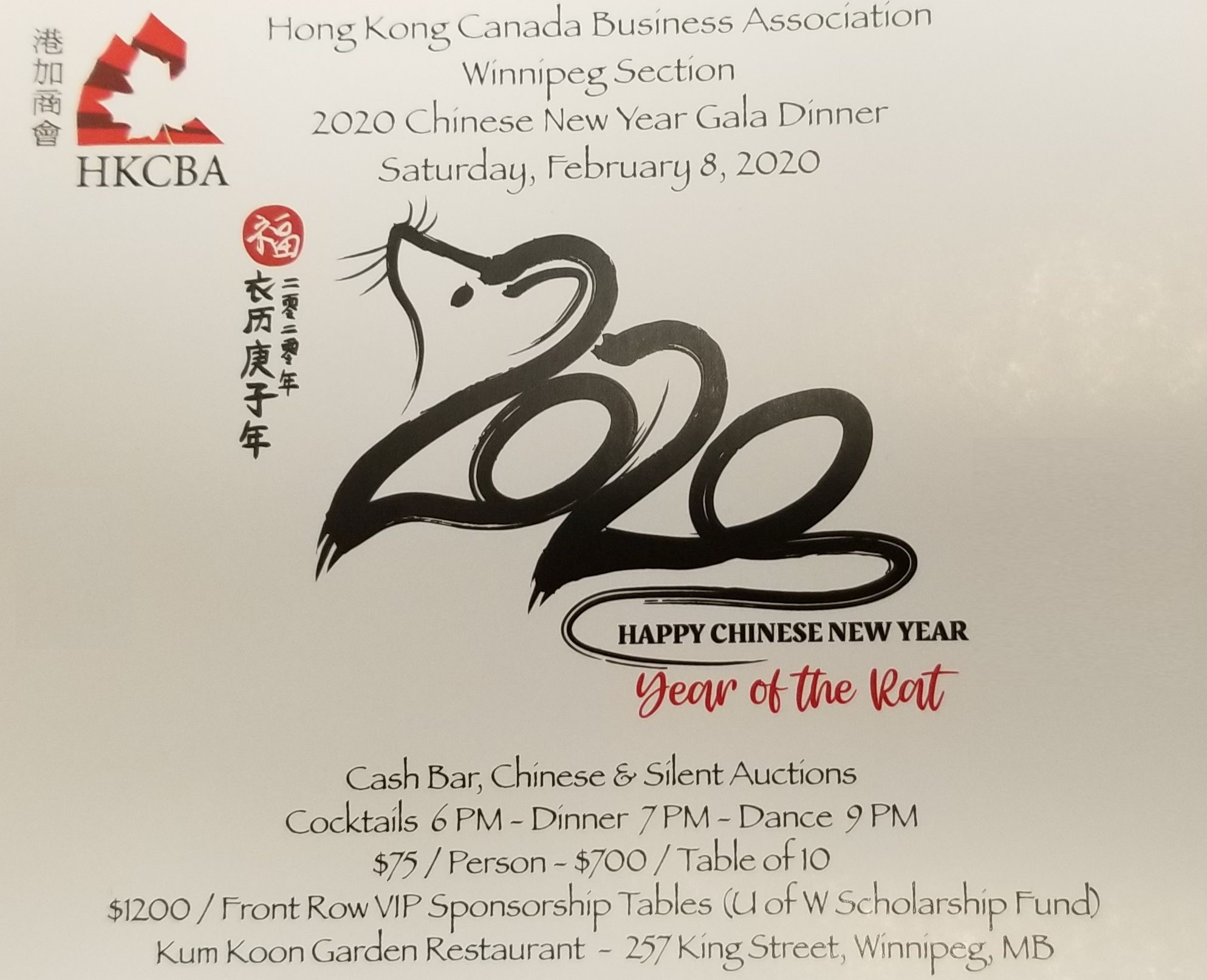 Kum Koon Garden Restaurant, 257 King St, Winnipeg, MB R3B 1J6, Canada